This is my new favorite yogurt! The fruit at the bottom is the best I have ever tasted. I grab mine at the Produce Place for a quick treat!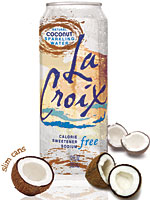 Target had these on sale, so I decided to try a new flavor since I was already hooked on all the rest! This is the only drink I crave all summer long. My fridge is always stocked.
This magazine is the closest replacement I have found to my beloved Domino. The bummer is that it is an UK publication so the products are not easy to purchase, but you will find loads of inspiration.
You had me at the milkglass container, but these candles are the best around. The Brigitte has been keeping my house smelling sweet all summer long.